The bi-directional skyDSL2+ package
The following components are required for skyDSL2+: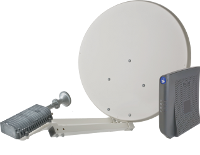 (Similar to illustration)
Satellite dish
receiving and transmitting unit
satellite modem or router
Installation of the satellite modem skyDSL2+ (Surfbeam 2 RM 4100)
Connect the antenna cable with the skyDSL2+ satellite modem. The device is then connected over the LAN connection with your computer.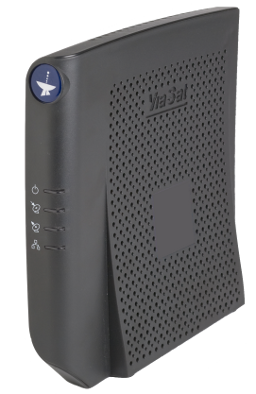 (Similar to illustration)
The installation of drivers or software in your PC is not necessary. The skyDSL2+ satellite modem is already configured. After a first successful registration on your internet browser you can surf immediately. More information about the operation (e.g. in the network) can be found in our
FAQ
.