Experiences and opinions about skyDSL - Internet via satellite tests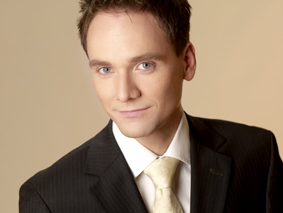 Jan Heße - Managing Director - skyDSL Germany GmbH
Dear visitors,

we offer our skyDSL services broadband in regions in which without our technology, it wouldn't be possible to have fast internet access. Our products are technologically oriented and because of that they are simple and uncomplicated. But above all it is the satisfaction of our customers the centre of our developments and activities. For this reason our customers have the possibility to evaluate our products openly in this website. We are specially proud of the fact that 99.8% of our customers are satisfied with our products and services. This page is not just information for you as a prospective customer, but an incentive for us to confirm the good results and to improve our services on a daily basis.

Thank you very much for your interest in our products

Jan Heße
Managing Director
Customer's experience and opinion of skyDSL - Satellite Internet access
Current evaluations (over the last 12 months)
| | | | |
| --- | --- | --- | --- |
| | 1 month | 6 months | 12 months |
| Total | 178 | 1205 | 3028 |
| Negative reviews received | 0 | 2 | 6 |
| Customer satisfaction | 100.0% | 99.8% | 99.8% |

installation easy but still waiting for reply on tech question.

Dear Mr. John Davey, Thanks for your review. One of our employees will contact you immediately. Kind regards, Your skyDSL team
skyDSL2+ Home L Premium with streaming option

Very recommendable consulence and service. Super efficient customer support
●
independent of weather conditions
●
friendly customer service

Everything is awesome I got what I expected. For another task, you need a different net.
●
independent of weather conditions
●
friendly customer service
●
stable internet connection
skyDSL2+ Home L Premium with streaming option

Great tariff, simple order
skyDSL2+ Home Savings Package 50%

From ordering to first download - everything's fine
●
friendly customer service

Good, better, skyDSL
●
stable internet connection

Everything went smoothly, a good decision
●
friendly customer service
●
stable internet connection
skyDSL2+ Home L Premium with streaming option

The installation description is out of date. We are now using Windows 10 or

Dear Mr. Wischendorff, Thanks for your review. One of our technicians will contact you immediately to check your connection. Kind regards, Your skyDSL team
Helmuth und Monika Wischendorff

Easy installation, Internet is now much faster
●
stable internet connection
skyDSL2+ Home L Premium with streaming option

as requested
skyDSL2+ Home Savings Package 10%