Experiences and opinions about skyDSL - Internet via satellite tests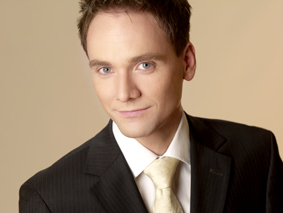 Jan Heße - Managing Director - skyDSL Germany GmbH
Dear visitors,

we offer our skyDSL services broadband in regions in which without our technology, it wouldn't be possible to have fast internet access. Our products are technologically oriented and because of that they are simple and uncomplicated. But above all it is the satisfaction of our customers the centre of our developments and activities. For this reason our customers have the possibility to evaluate our products openly in this website. We are specially proud of the fact that 99.9% of our customers are satisfied with our products and services. This page is not just information for you as a prospective customer, but an incentive for us to confirm the good results and to improve our services on a daily basis.

Thank you very much for your interest in our products

Jan Heße
Managing Director
Customer's experience and opinion of skyDSL - Satellite Internet access
Current evaluations (over the last 12 months)
| | | | |
| --- | --- | --- | --- |
| | 1 month | 6 months | 12 months |
| Total | 330 | 3087 | 7130 |
| Negative reviews received | 0 | 0 | 7 |
| Customer satisfaction | 100.0% | 100.0% | 99.9% |

Ordering per telephone is quick and easy
●
friendly customer service
●
stable internet connection

Good, better, skyDSL
●
stable internet connection

Hotline / Customer service per telephone is friendly and competent

Not recommendable. Low speed. Will be throttled. Negative!!!

Customer has been contacted to verify his connection. We gladly confirm that your internet speed will not throttle. As a business customer, however, our subscription for private customers are unsuitable for your commercial use. Customer has received an offer for our business subscriptions.

So, as you'd expect

Hotline / Customer service per telephone is friendly and competent
●
friendly customer service
●
stable internet connection
●
independent of weather conditions

Everything works fine ... let's see in bad weather ...

Works very well, finally a fast internet connection
●
friendly customer service

Great tariff, simple order

I am particularly unsatisfied.
●
friendly customer service
●
stable internet connection