Experiences and opinions about skyDSL - Internet via satellite tests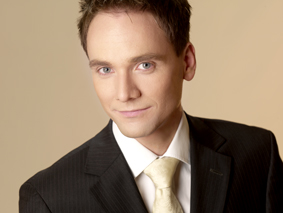 Jan Heße - Managing Director - skyDSL Germany GmbH
Dear visitors,

we offer our skyDSL services broadband in regions in which without our technology, it wouldn't be possible to have fast internet access. Our products are technologically oriented and because of that they are simple and uncomplicated. But above all it is the satisfaction of our customers the centre of our developments and activities. For this reason our customers have the possibility to evaluate our products openly in this website. We are specially proud of the fact that 99.8% of our customers are satisfied with our products and services. This page is not just information for you as a prospective customer, but an incentive for us to confirm the good results and to improve our services on a daily basis.

Thank you very much for your interest in our products

Jan Heße
Managing Director
Customer's experience and opinion of skyDSL - Satellite Internet access
Current evaluations (over the last 12 months)
| | | | |
| --- | --- | --- | --- |
| | 1 month | 6 months | 12 months |
| Total | 176 | 1195 | 3036 |
| Negative reviews received | 0 | 2 | 6 |
| Customer satisfaction | 100.0% | 99.8% | 99.8% |

The system ordered on 4 March has not been delivered to date!!!!

Dear Ms Schaack, Thanks for your review. Your package could not be delivered. One of our employees will contact you immediately to check your delivery address. We would be happy to help you get your hardware as quickly as possible. Best regards, Your skyDSL team

Hands off! defective goods. No answer via portal/mail/hotline. Zero service!

Dear Mr Tatzel, Please excuse the fact that we are not so easy to reach at the moment. Since last week, we have had to deal with an above-average number of calls. We are working flat out to deal with each support request individually and hope to be able to restore our usual level of availability soon. One of our technicians will contact you as soon as possible. If you have a technical problem, we look forward to helping you. With kind regards, Your skyDSL-Team
skyDSL2+ Home L Premium with streaming option

Top Service, finally fast Internet available
●
independent of weather conditions
●
stable internet connection
skyDSL2+ Home Savings Package 10%

Defective hardware shipped. Customer service not available. No internet.

Dear Mr Budweiser, One of our employees will contact you to help you. If we should discover together that you are missing part of the hardware, we will of course send you the corresponding hardware immediately. Yours sincerely, Your skyDSL-Team